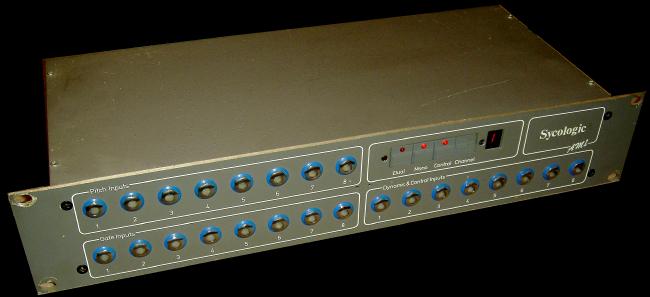 The
Sycologic AMI
is an 8 channel CV-Gate to Midi Converter!
And a CLOCK to Midi Clock translation.
Plus there are 8 Controls Inputs that can be mapped to some Midi CC Parameters.
It's very difficult to find a device performing this operation, some doepfer modules do that...
The best way to run your old CV sequencer with MIDI gear.
Permalink :
: Visit module main site :